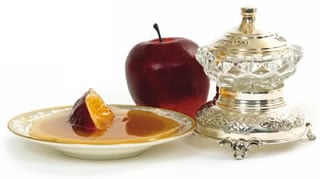 This year, join a meaningful and inspiring High Holiday service, following social-distancing guidelines and government health requirements,
in a warm and welcoming atmosphere.

Services will be held on Rosh Hashanah – the Jewish New Year (September 18th - 20th),
as well as Yom Kippur – the Day of Atonement (September 27th - 28th).
This year we will be having 3 prayer services that will run simultaneously in 3 different rooms, led by our rabbis:
- Rabbi Mordechai Shain in the main sanctuary with a maximum capacity of 50 men/50 women.
- Rabbi Yitzchak Gershovitz in an outdoor tent with maximum capacity of 50 men/50 women. 
- Rabbi Yossi Katz in the multi-purpose room with a maximum capacity of 25 men/25 women.

All congregants will be required to wear a face mask and follow the social-distancing guidelines that will be set in place. 
Pre-registration for seats is required. Due to the limited space available, seats will be filled on a first come, first serve basis so please register for your seats asap at 

chabadlubavitch.org/hhseats

. A security fee will be assessed for each registration.

There will be no children's program at the synagogue this year BUT we will be having shofar blowings for the entire family at 3 separate times on Sunday, September 20th:
3:00 pm at the Gazebo at Davis Johnson Park
4:00 pm at the Tenafly Nature Center
6:00 pm at the pond at Roosevelt Commons
A special Rosh Hashanah gift will be given to each child.
There will be no food served after services on Rosh Hashanah. Water bottles and a bagged snack will be provided for the break-fast after Yom Kippur services.

 
For further information please call us at 201-871-1152 or to reserve your seats please click here.
Seating is limited and will be assigned on a first come first serve basis.
Wishing you a happy and healthy sweet new year!